New Contest!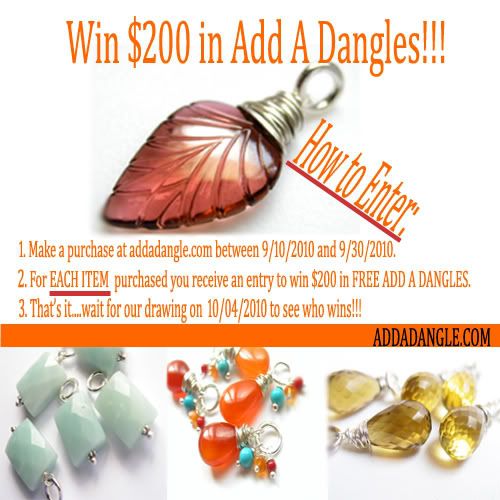 First of all I want to say
THANK YOU
! to everyone who entered Add A Dangles...
Bangle and Dangles
GiveAWay
.
...A big congratulations goes out to Piper Deggan of British Columbia our Grand Prize winner! Piper won a prize pack that included a handmade sterling silver bangle and three Add A Dangles in Tourmaline and citrine...congrats again Piper!
....Here's what Add A Dangles last contest winner Piper Deggan won!
With that said I am super glad to announce
Add A Dangles newest contest
...it's super easy to enter! And the winner will walk away with
$200 worth of Add A Dangles!